Releezer Magazine: Interview with Gabriela Tagliavini
with Hollywood Director
Gabriela Tagliavini
Gabriela Tagliavini has accomplished what many dream of: making it in Hollywood … as a Latina, … as a female, … as a film director – with highly praised projects in both English and Spanish. It has been a time of celebration for her for a while now , since she and her latest comedy "How To Break Up With Your Douchebag" were nominated for the greatest Latin film award in the US : the Image Awards; in the category for best film director, her name was listed next to Guillermo del Toro who won the Oscar for "The Shape of Water". Recently she just finished a film for Netflix. It is also notable that she served as a judge at the Berlinale Film Festival and won awards for her movies across the globe from The MTV movie awards to the Munich Film Festival. She also completed a film project with the Pope, so we were curious to learn more and appreciated that she gave us an exclusive interview .
Welcome to Hollywood
How did you get started in Hollywood, after all the competition is massive and the director section has been dominated by men?
I went to film school for directing and I got a master in screening at AFI. You actually have to do the work. In my experience, nothing is for free. Every time I go to an interview, I prepare a mood board and script notes. The statics that there are less women directors don't scare me. They challenge me!
You first big movie hit was featuring a german actress in the lead role - it won the Munich Film Festival on top - and you yourself were part of the Berlin Fim Festival Jury. Do you feel a special connection with Germany? If yes, tell us about about it…
I always say I'm German at heart. Most Germans are very professional, on time and they have a smart sense of humor.
Who is your favorite German actor and why?
I love Daniel Brühl. I met him at the Berlinale. He's accessible, super talented and speaks Spanish. I'd love to work with him.
First Project for Netflix
You are very successful in Hollywood, are represented by the best agents there, but you are an even bigger number in the Latin film market! I heard your one film "Ladies Night" was as successful as US top comedies like "Pretty Woman"…How do you nail it again and in again and make so many number 1 movies there?
I think I understand the Latin culture and humor, but I bring a Hollywood pace and structure to the movies, and the audience responds to that mix.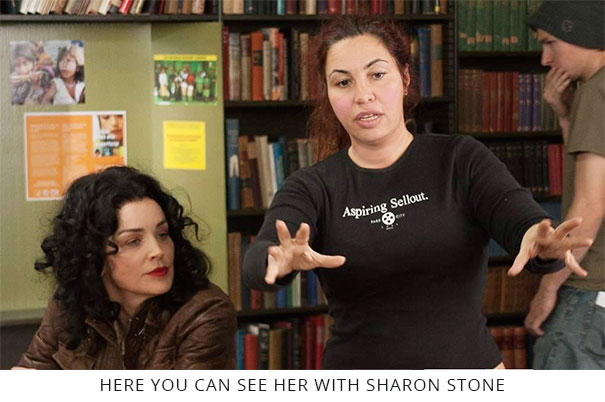 Your first project with NETFLIX is out . All the big hollywood stars and director now make Netflix film? Are we all gonna ditch the movie theaters and just couch potato at home Netflixing and i-tune watching?
A director work to make a Netflix movie that runs on TV and cell phones or a movie that plays in theaters is the same. We are all telling stories. The audiences are choosing to watch them at their homes. We directors can adapt to that trend or not. I'm getting messages from friends of mine in Greece, Italy, Germany, Spain, Brazil, Mexico and Argentina who watched my movie and loved it. I couldn't do that without Netflix.
Tell us about the film
Our movie "DESPITE EVERYTHING" is a comedy about 4 sisters who discover their father is not their biological father. The girls need to unite in several adventures to discover their father's identities. It's everything but boring, of course ...
Since you are a screenwriter on top, where do you get your inspiration from?
I get the inspiration from reality, but I like to create a new reality. I generally to use lots of colors and vivid music to enhance that reality. I work in may different countries , so there is endless supply of stories I can use for my movies.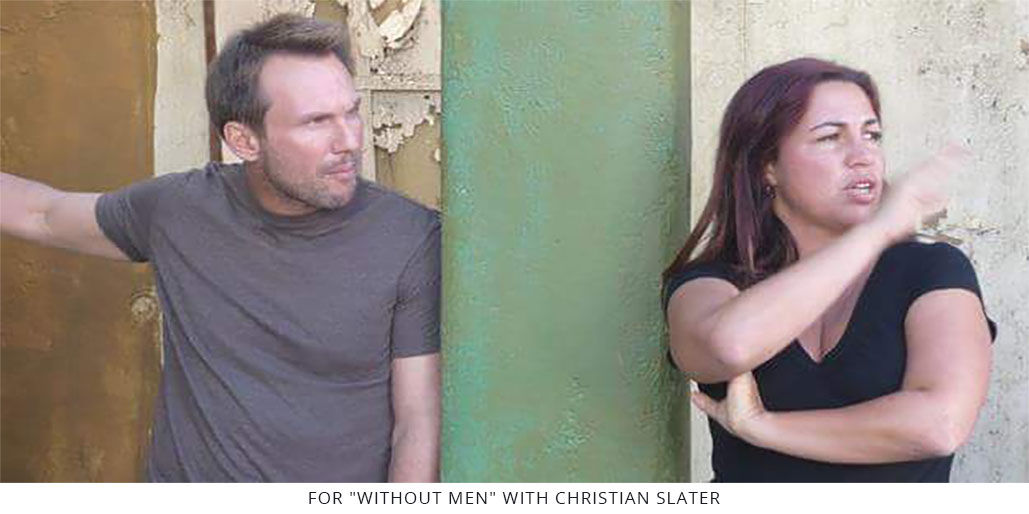 Last but not least I gotta ask you about your film project with Pope Francis. Everyone says he is such a special man with a unique aura…
Yes, that is certainly true. It was a fascinating to meet him at the Vatican. He has a very special energy and was so kind and humble. Plus he has a great sense of humor! I paid attention to his clothing and noticed his shoes which were so simple and reflect that he practices what he preaches. I was full of positive energy after meeting him, so I definitely felt a real great physical impact after working with him.